Certified IT Quality Manager – CITQM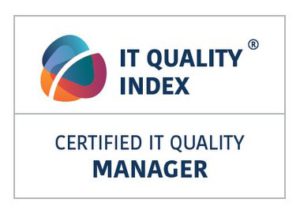 Course length:  2 days
Dates and places:  Courses are available through Accredited Training organizations
Download course detail here
Prerequisites: IT Quality Index Foundation or IT Quality Index Expert course.
Target group: IT managers with a focus on IT quality, team leaders, IT quality managers, CIOs. Individuals aiming to become Certified IT Quality Manager – CITQM. Course is targeted to IT quality managers managing continual IT quality improvement systems.
Course Learning Objectives: This qualification presents deep understanding how IT Quality Index framework could form basis for continual quality improvement in all quality dimensions. Course participants will gain knowledge how to design, operate IT quality management system on strategic and tactical level.  Mapping to COBIT 2019 enabling processes, APO11  Managed Quality. SFIA skills: Quality management QUMG 5-7, Quality assurance QUAS 4-6, Measurement MEAS 5-6, Conformance review CORE 5-6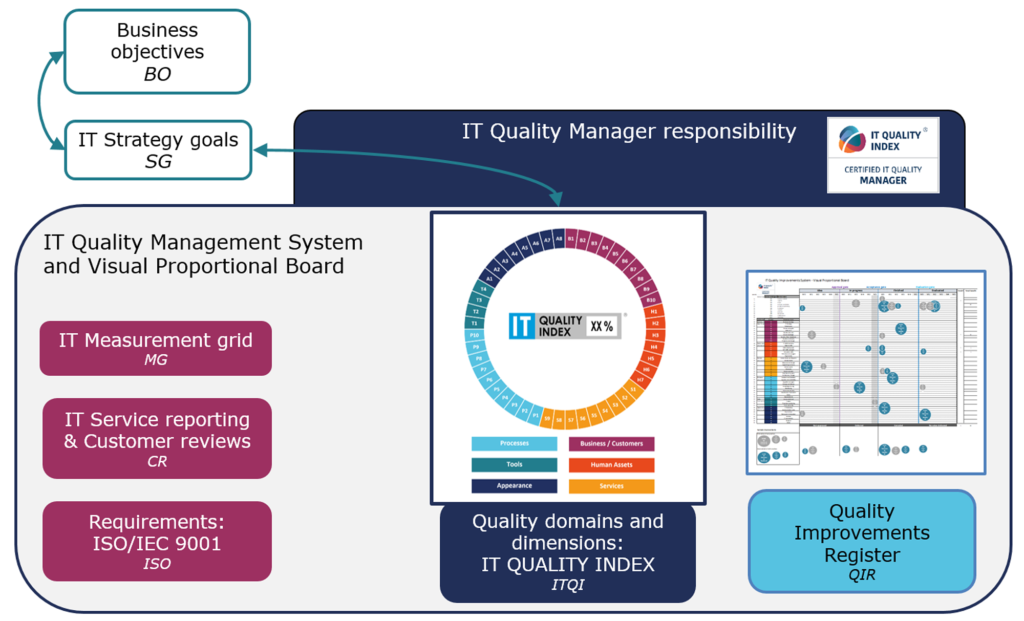 Course agenda
2 days:
Overview of IT quality management system
Overview of ITQI framework
Designing visual IT QMS system
Key components of IT QMS
Establishing IT QMS – roles, activities
Responsibilities of Quality Manager
Improvements initiations, recording, processing
Managing improvements
Value / Benefits of improvements – CVC, RBA, ADRA techniques
Reporting and KPIs of IT QMS
Value to business
Mapping to COBIT 2019 enabling processes APO11 Managed Quality
Exercises:

Finding ideas for improvement
Visual management of improvements
Valuation of improvements

Certification exam
Additional information:
Course is led by experienced Accredited IT Quality Expert and Trainer – AITQE / AITQT
Course is including practical assignments to provide platform for learning by doing
Requesting quotation for a closed group?
Provide us information to send you an offer here