Many IT management concepts are deeply rooted in the industrial era, where productivity, speed, and costs are the primary focus. Methods such as Agile, ITSM, and Kanban assume that work is a highly standardized input-output transformation process. In the knowledge era, this approach is outdated and reactive, ignoring the fact that innovation and collaboration are active-active relationships.
The key to success in the knowledge era is to change the way we describe work in IT, moving away from producing products or services and towards complex, ever-changing knowledge work. This mental shift also means a significant change in how we measure performance, moving away from quantitative metrics and towards qualitative, multidimensional metrics, indicators, and indexes.
Knowledge workers are proactive, defining what work needs to be done and why, making frequent decisions, communicating, learning, and adapting. For knowledge workers, productivity metrics don't work because there is no standardized output. Instead, we must harness different methods and assessment techniques to measure performance.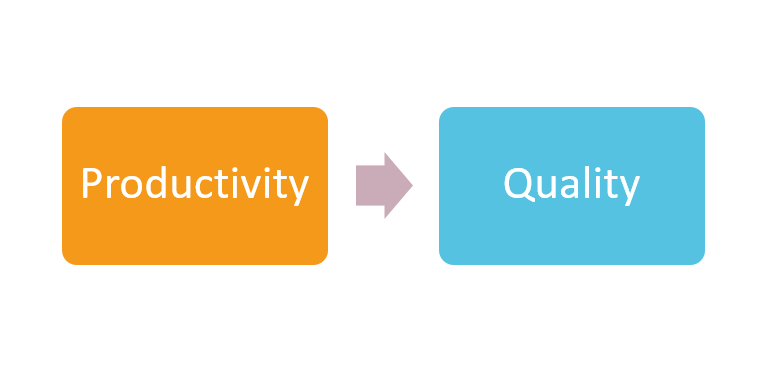 "In knowledge work quality is the essence of the output." Peter Drucker
The next table illustrates this mental shift and management refocus.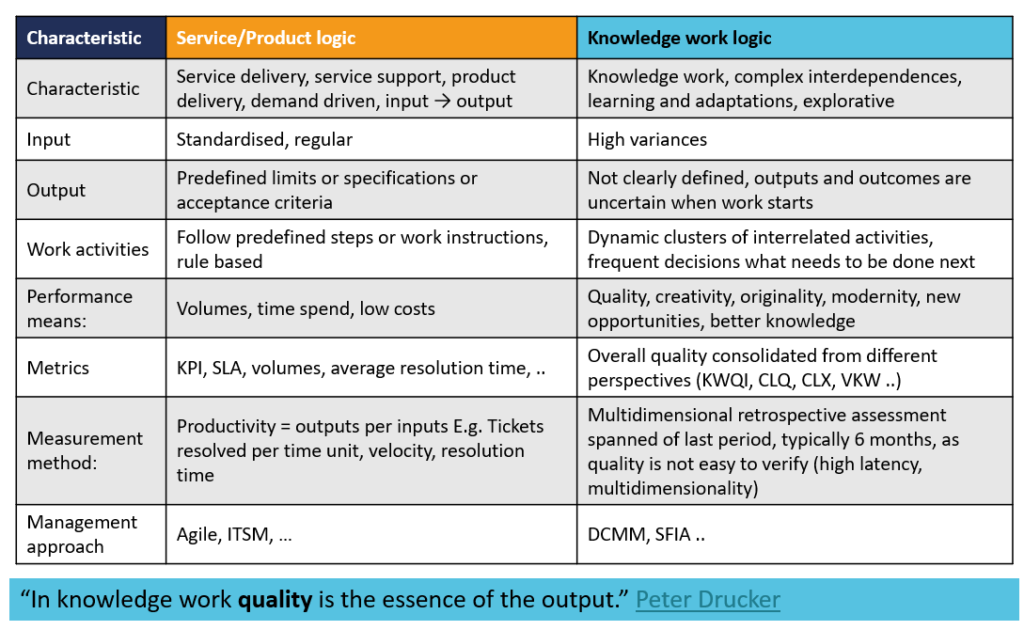 This changed perspective also provides new perspectives on how to use new types of quality metrics that better represent the highly variable and changing work in the knowledge era. Quality metrics are less frequent than quantitative metrics, and can replace or completely eliminate frequently used quantitative performance metrics and performance reviews.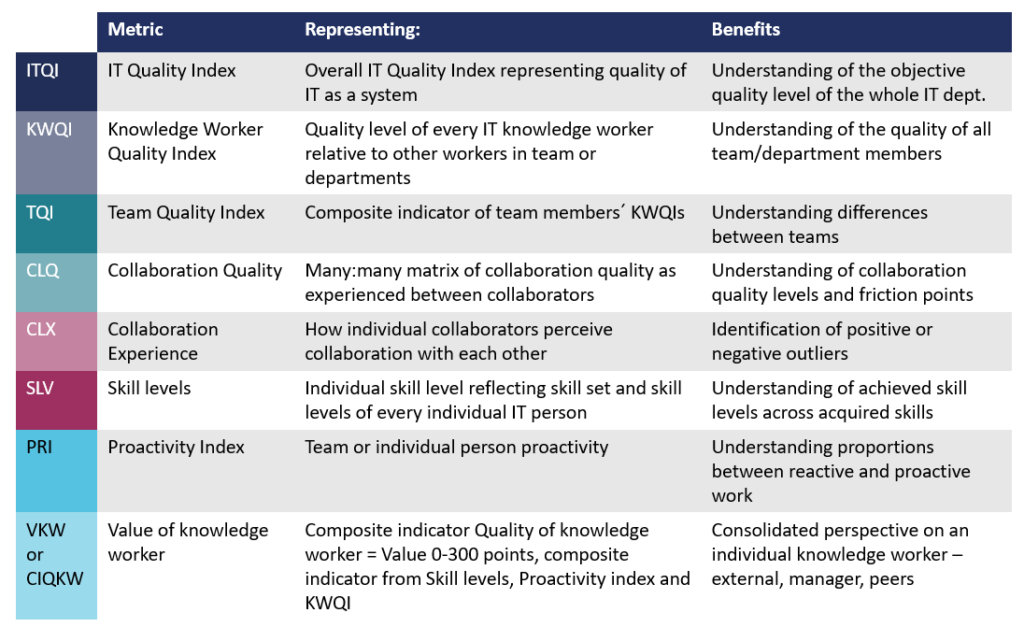 Quality metrics are less frequently measured than quantitative metrics, and can replace or completely eliminate quantitative based performance metrics and performance reviews.
Industrial methods and metrics are designed for deterministic systems – factories processing the same inputs to manufacture the same outputs (products) within specifications – and simply don't fit the knowledge era. Unlearning past methods and thinking is the only way forward, and IT management should be the first adopter of this management logic.
ChatGPT comment: about this post "However, it's important to mention that the ideas presented in the article are quite general and high-level, and specific implementation will depend on the organization context, goals, and culture. It's important to note that the ideas should be tested and tailored to the specific organization's needs."