Accredited Training Organizations are authorized and licensed to deliver IT Quality Index courses according to the rules and conditions as defined by IT Quality Index framework owner. Accredited organization are identified by logo: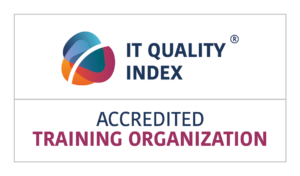 Description of accreditation rules and conditions are here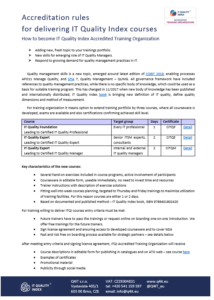 This accreditation is suitable for training organizations delivering courses in an area of IT Management, IT governance, ITSM. Training organization will get straightforward, risk-free guidance how to extend their course portfolio by course related to IT Quality as described here.
For training organizations we offer swift onboarding through:
Prepared courseware for 3 courses – IT Quality Index Foundation, Manager, Expert
Sample questions
Visual aids
Excercises
Free certification exams and certifications including appropriate badge for candidates, self-study alternative possible
Train the trainer sessions are available through participation on public courses or per individual request.
Detail conditions and description of accreditation process is available upon request.
You may ask for detail information here
The currently accredited training organizations are:
Online worldwide, Canada, Great Britain, Czech republic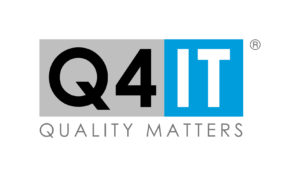 Czech republic

Great Britain


India