Is  Service quality and IT quality the same thing?
#ITIL4 glossary defines service quality as "The totality of a service's characteristics that are relevant to its ability to satisfy stated and implied needs." Quality of the whole IT is not described.
#COBIT 2019 defines process APO11 Managed Quality but no reference guidance mentioned.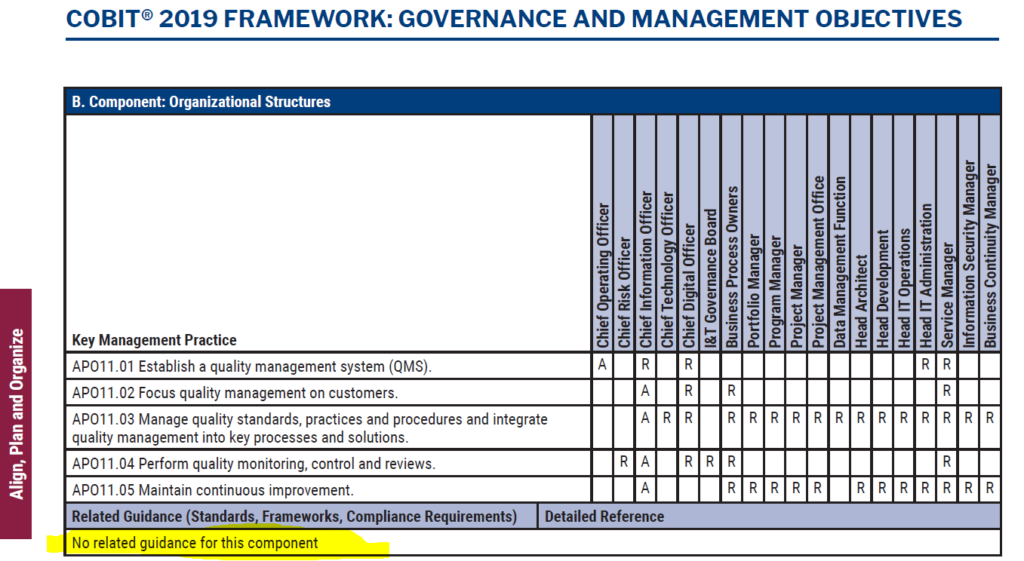 Both models are assuming that IT is acting as a service provider so meeting customer's requirements means quality is delivered, green SLA=quality.
Is this logic enough for internal IT which is an integral part of the business, where IT is a core capability function? No, we have to look at IT as system within other system, IT quality is multidimensional so many quality dimensions needs to be analysed.
This is the reason why IT Quality Index method and body of knowledge was created, approaching IT as a system inside other system (business). Quality of the system is different from the quality of individual services/products, we must look at IT from 360 degree perspective and analyse 48 quality dimensions and their interconnectedness.
IT Quality Index  :
– defines IT quality with a systems logic, describes 48 quality dimension and measurement&benchmarking method
– predefined visual IT QMS
– role of quality management and IT quality manager
Below picture provides explanation of difference between Service and IT quality.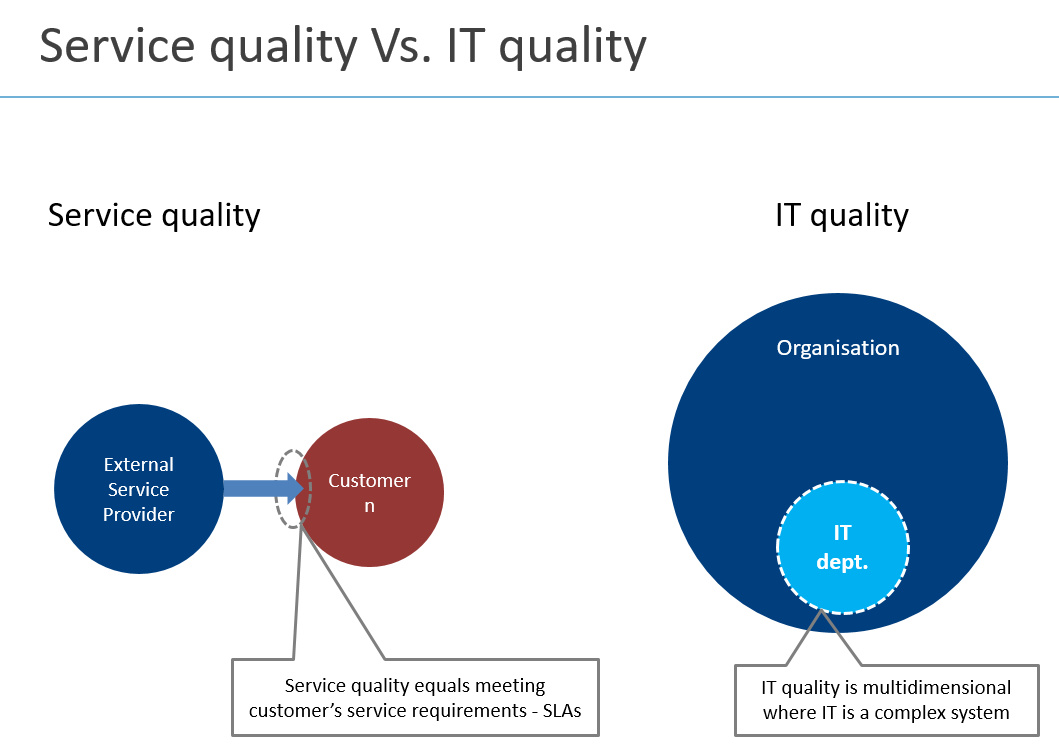 For #CIO who wants to refocus from reactive, SLAs driven quality management to a systemic IT quality management, #ITQI is providing practical guidance HOW to do so.
Free resources about IT quality are here:
Full body of IT Quality body of knowledge: IT Quality Index 2019 Edition