Are you over focused on reporting volume metrics or CMMI figures? Is it helping CIO communicating value of IT?
"Clearly, CIOs will struggle communicating the value of IT with volume metrics, KPIs and CMMI figures that have no value to the business. CIOs say that these approaches are mostly due to a reactive approach of service management.
But CIOs say there are tools to correct this like establishing quality indexes.
With these, CIOs say that it is important to prepare ahead of time. This includes understanding recent events, knowing new strategies, and asking intelligent questions. CIOs say it is even a good idea to just start this kind of meeting with audience questions."
says Myles Suer, in his article  at www.cio.com
IT Quality Index is resources efficient method, how to measure overall IT quality and communicate it to executives and inside IT, helping prioritize improvements but also decrease complexity of over perfected processes.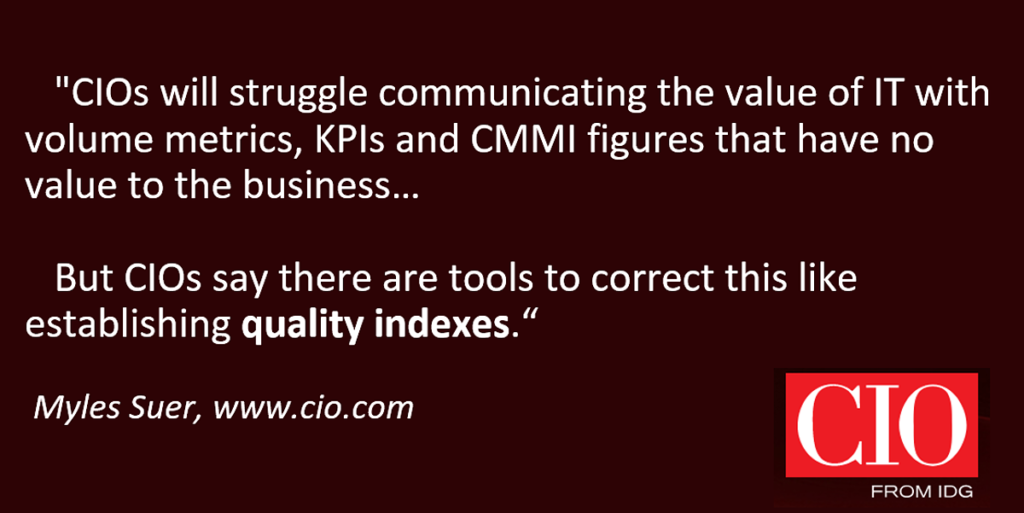 The whole IT Quality Index method is available for self-study as a book and e-book here:
In 2019 edition also IT QMS is described, including visual proportional model, unique feature not included in any other IT governance model.
IT Quality Index is designed to help CIO promoting quality work of IT.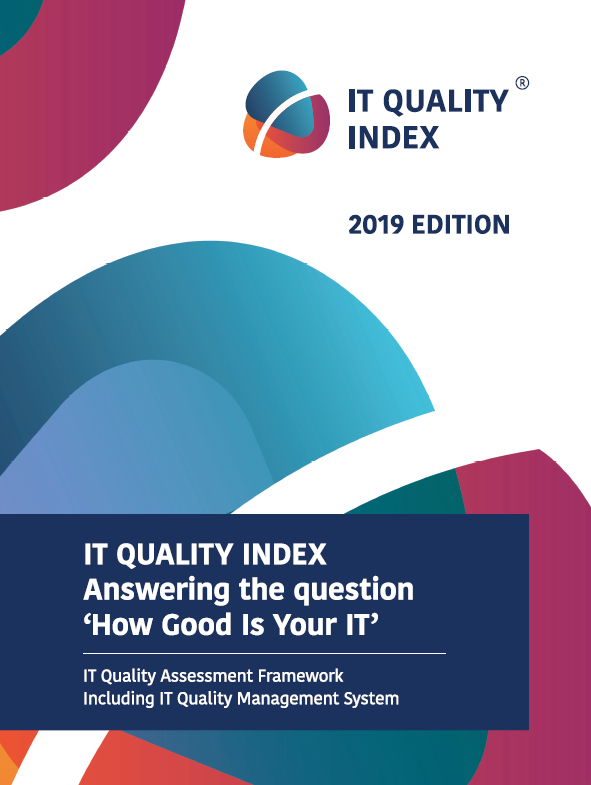 IT Quality Index