IT Quality Index is a practical guidance in adopting COBIT 2019 – Managed Quality
Many organisation are using COBIT 5, or the latest version COBIT 2019, as a governance framework, guiding IT processes to be structured and driven by widely adopted proven ways of managing IT.
COBIT is recognising 40 governance objectives, supported by specific processes.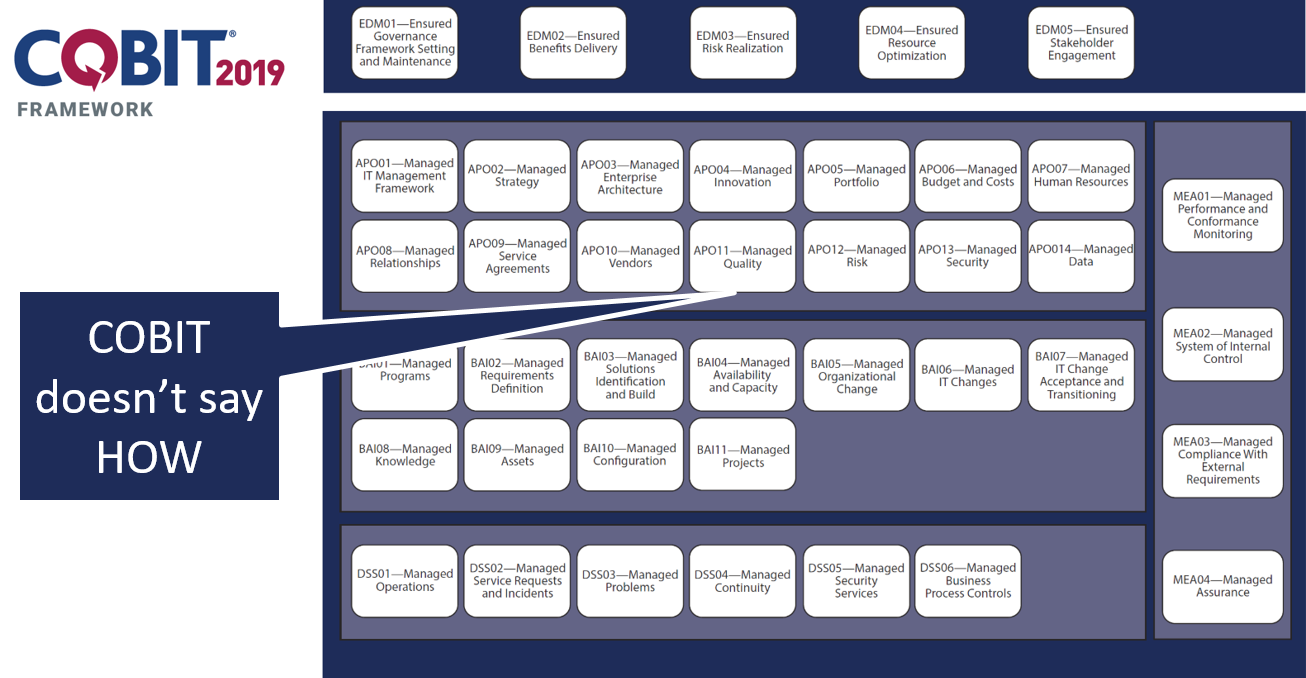 Align, Plan, Organise domain describes quality related process:
APO11 Managed Quality
Define and communicate quality requirements in all processes, procedures and related enterprise outcomes. Enable controls, ongoing monitoring, and the use of proven practices and standards in continuous improvement and efficiency efforts.
Practices:
APO11.01 Establish a quality management system (QMS).
APO11.02 Focus quality management on customers.
APO11.03 Manage quality standards, practices and procedures and integrate quality management into key processes and solutions.
APO11.04 Perform quality monitoring, control and reviews.
APO11.05 Maintain continuous improvement.
As IT Quality Index is mainly targeted to internal IT and CIO's need, key focus is:
New, system definition of IT quality, 48 quality dimension described, IT Quality model explained
IT Quality Management System respecting nature of internal IT, where available resources are intertwined with organisation development – so rather than continual improvement we speak about IT quality management, respecting available resources and phases of growth or decline, as organisations are not static
Visual Quality Management board to make improvements visible
Role of IT Quality Manager defined
Body of knowledge for trainings and certification – IT Quality Professional, Expert and Manager
Typical steps of IT QMS adoption, aligned with COBIT process APO 11 Managed Quality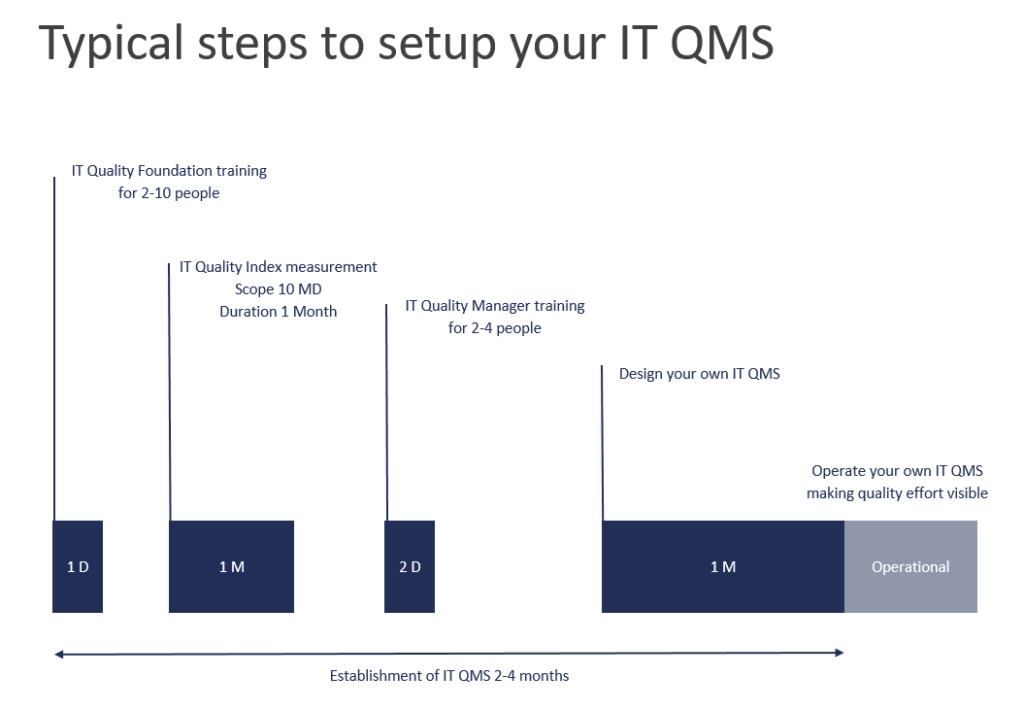 Conclusion
If you use COBIT and want to adopt APO11 Managed quality you have to search outside of COBIT, so IT Quality Index 2022 is here to help, providing guidance and practical explanation how.
IT Quality Index 2022 Edition is available in many stores, also as e-book via Amazon, ISBN 9798543925812